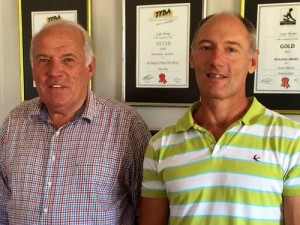 Logo Homes was established in 1993 and is owned and managed by father and son team, Alan and Ben Paine. Alan, the father, is an architectural designer specialising in the design of timber frame homes. His mix of classical and contemporary style is a Logo Homes hallmark.
Ben, the son, specialises in the construction of the homes. A qualified engineer, Ben translates his father's designs into meticulously finished buildings.
Logo Homes is situated near Somerset West in the Western Cape and is comfortable building homes from St Helena Bay on the West coast to Breede River on the south coast.
A team of 50 skilled and experienced craftsmen, carpenters, painters, bricklayers and skimmers make up the Logo Homes workforce.